Your Retreat or Event at the House
The House of the Redeemer is a wonderful site to host a retreat or special event. Its Italian Renaissance interior is a unique setting of elegance and charm. The House lends itself well to retreats for all faiths, breakfast meetings, concerts, private parties, wedding receptions, and non-profit or corporate events. The Reception Room, Refectory, and Library are available for such occasions.
The Reception Room is ideal for smaller meetings and parties; its appeal is its intimate setting in the fine Italian Baroque setting. The Refectory is the perfect place to hold a distinguished event, and is available for lunches, dinners, meetings, and parties. The Library is noted for its aesthetic appeal and its fine acoustics for musical events, lectures, and wedding receptions; the Library has a rich history, having originally been in a 15th Century Ducal castle that was brought to America and installed in the House during the first World War.
Please see Spaces & Facilities for more information, and please contact us for information about rates. Reduced rates are available for churches and non-profit organizations.
Retreats
House of the Redeemer is dedicated to providing peace and serenity for those who seek "a place apart" — the designation given to it by its donor, Edith Fabbri. The House offers unique spaces for all faiths, for prayer, meditation, and spiritual renewal. We welcome all to experience the unique tranquility here.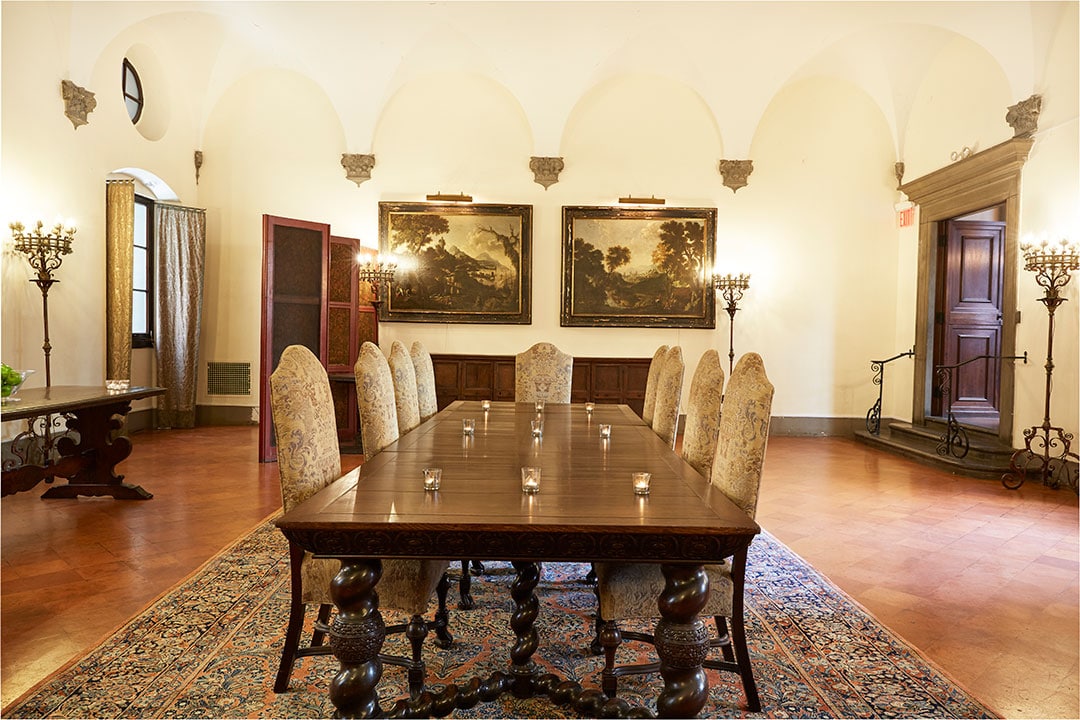 Non-profits
The House is ideal as a venue for organizations' special events or meetings. As part of the mission of The House of the Redeemer, we offer reduced rates to church groups and non-profits. Please see Spaces & Facilities for more information, and contact us via our Contact & Inquiries form.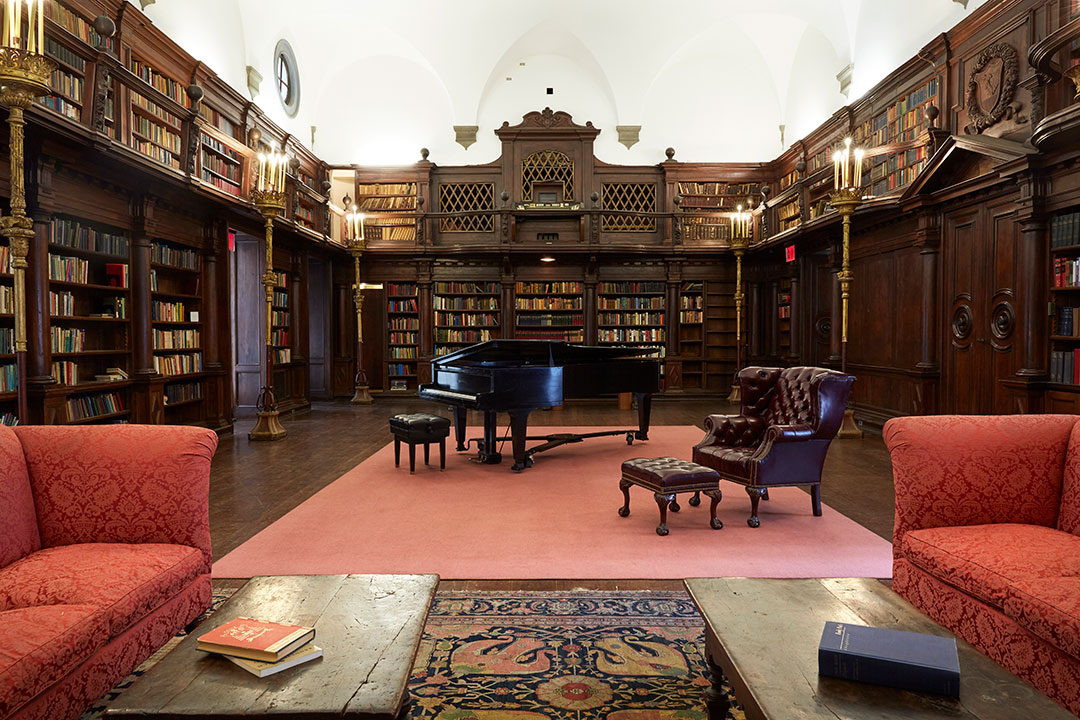 Weddings & Special Events
The House is a perfect location for weddings with a guest list of 100 or less.  Our chapel on the second floor can hold up to 30 people with ease for small intimate wedding ceremonies. For larger weddings the Library provides the perfect backdrop for a ceremony and can seat up to 100.  The outside courtyard is an option for cocktails during warmer months.  The Refectory will accommodate 80 for a seated formal dinner. 
Take a look at our Spaces & Facilities for more information on what the House can offer for your reception!
Contact us via our Contact & Inquiries form to find out more about our availability and pricing.